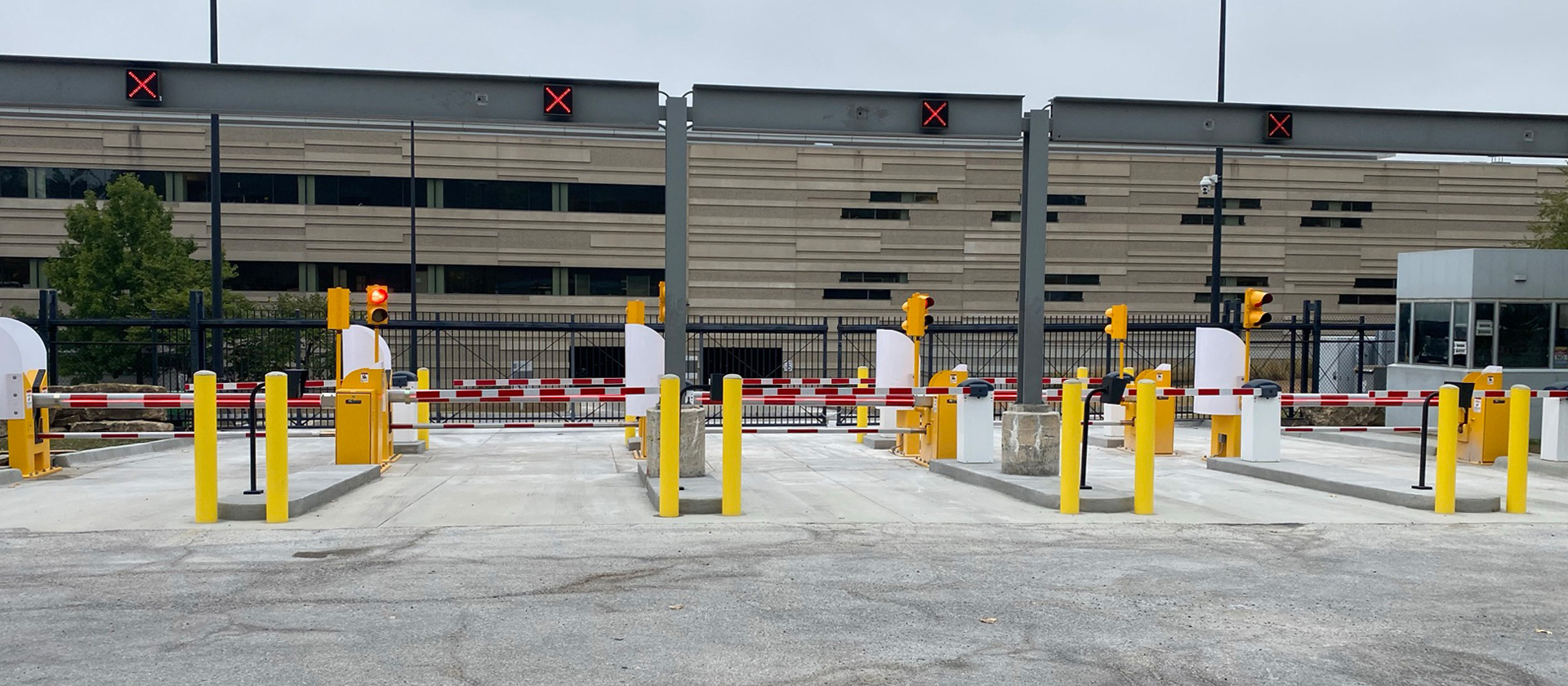 Government facilities are responsible for balancing public access with facility security.
Access control points are often the first interface between public and the government office, and must protect employees, visitors and facilities from unauthorized entry or hostile vehicle attacks.
Crash-rated barriers and bollards are essential in protecting government and military infrastructure from hostile vehicle strikes. Additional gate operators can be incorporated into the site design to create dual gate, sally port or sequenced gate integration.
It's vital for all automated gate solutions to maintain full functionality during power outages, and remain durable under extreme environmental conditions.