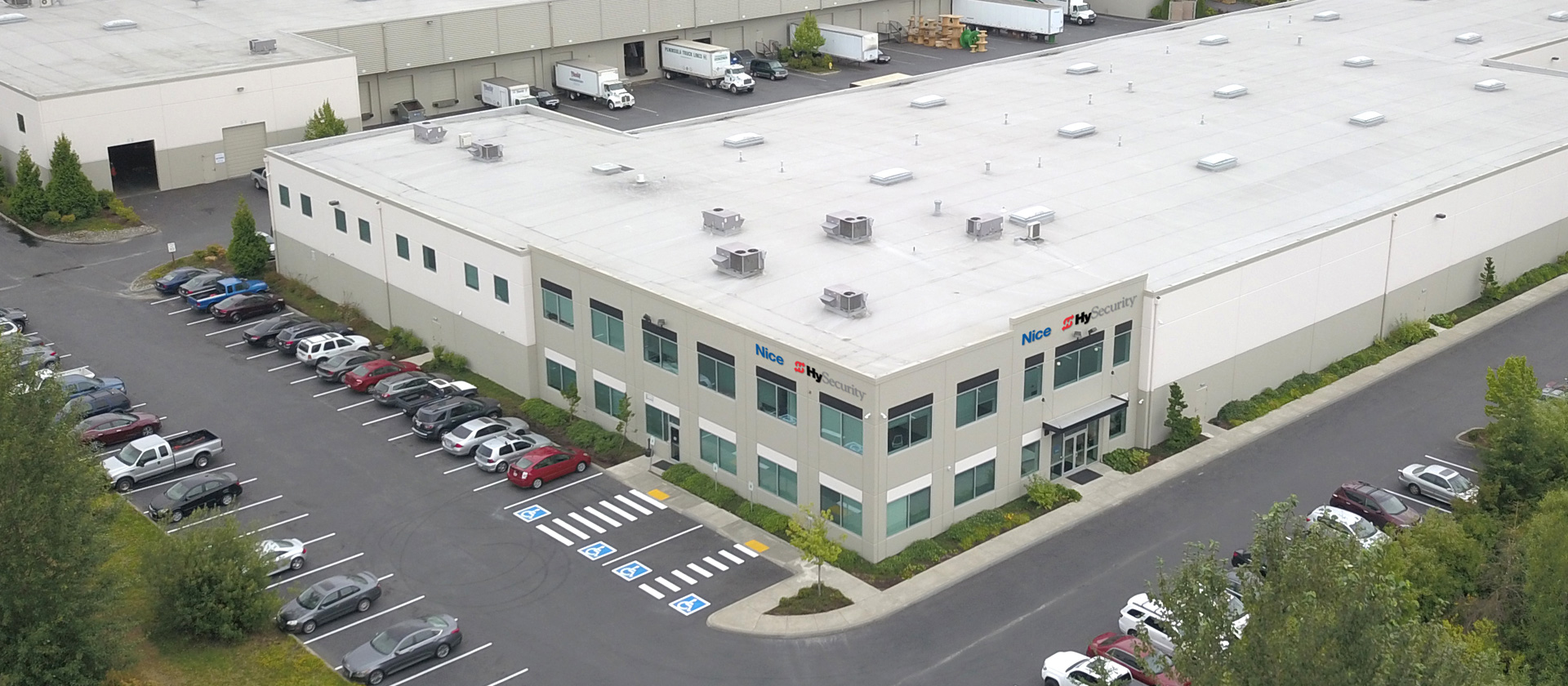 Nice | HySecurity, the gate and barrier division of Nice North America, is a worldwide recognized industry leader of automated gate and perimeter security solutions. The Nice brand features residential and commercial gate operators, from elegant linear actuators to refined swing gate operators. The HySecurity brand provides high-quality, ultra-reliable industrial gate operators and crash-rated, Hostile Vehicle Mitigation (HVM) vehicle barriers designed to secure and protect critical infrastructure and facilities.
Nice North America headquarters and the HySecurity manufacturing facility is located 20‑minutes south of Seattle, in Kent, WA. The organization has additional warehouses and manufacturing facilities in Phoenix, AZ; Chicago, IL; and Montreal, QC, Canada.
More about Nice | HySecurity — the products we design and manufacture and what makes us unique.

We are available to help with your inquiries, projects and support, and to supply information.

Find Nice and HySecurity sales representatives near you.

Find Nice and HySecurity products and support from dealers in your area.

News about the world of Nice | HySecurity. Product announcements, updates, and spotlights.

We're always looking out for great candidates. Check here to see what opportunities await your next move.

A dedicated team of Specification Sales Engineers are here with consultation and expertise to support your project.

Trade shows, trainings, open houses, webinars, and more. We hope we'll see you soon!

A monthly industry newsletter written by the Specification Support Team.