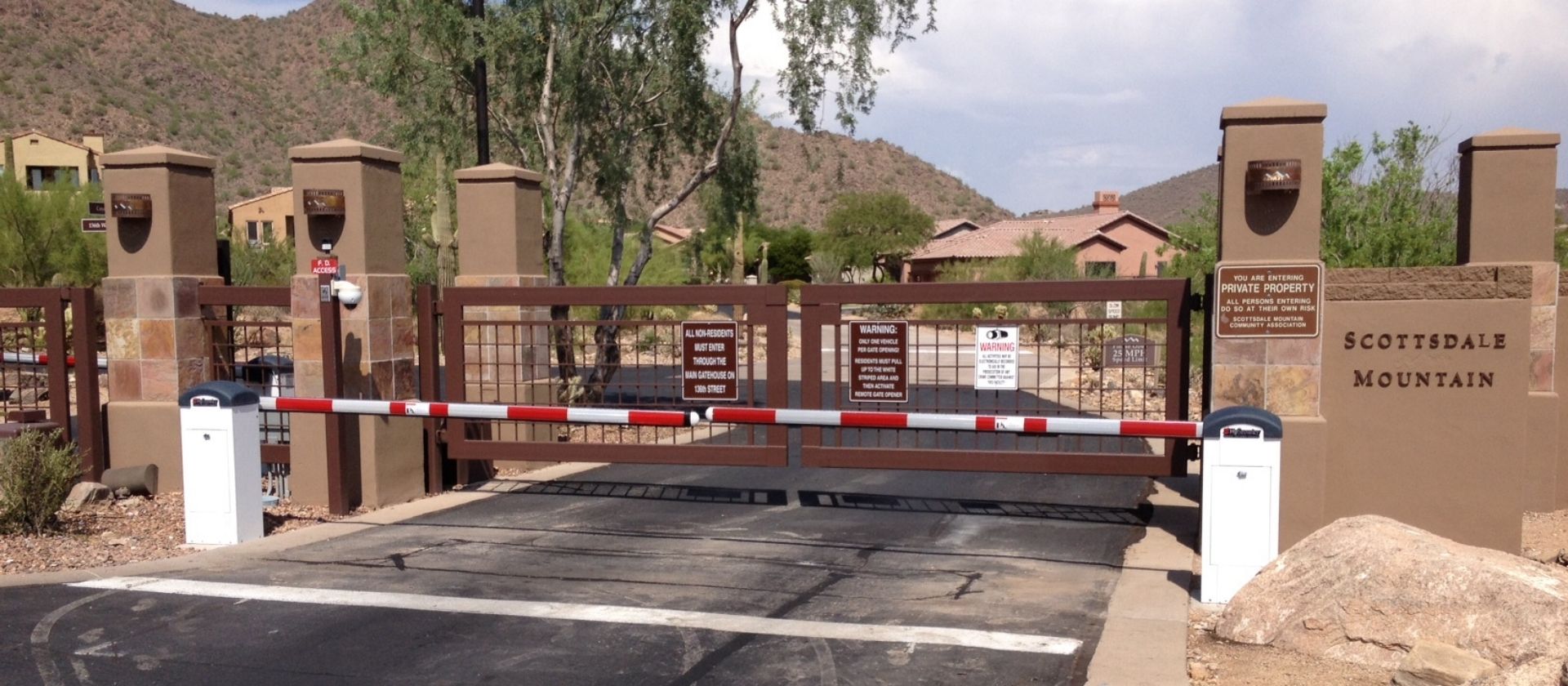 Automatic gates for multi-dwelling units, complexes, HOAs or community associations provide peace of mind for homeowners and renters.
By securing the property with automated gates, communities can limit access to authorized people.
As community operators must be fully accessible 24 hours a day, seven days a week, Nice | HySecurity automated gate solutions provide full functionality during power outages, durability under extreme environmental conditions, and are designed for high volume duty cycles.