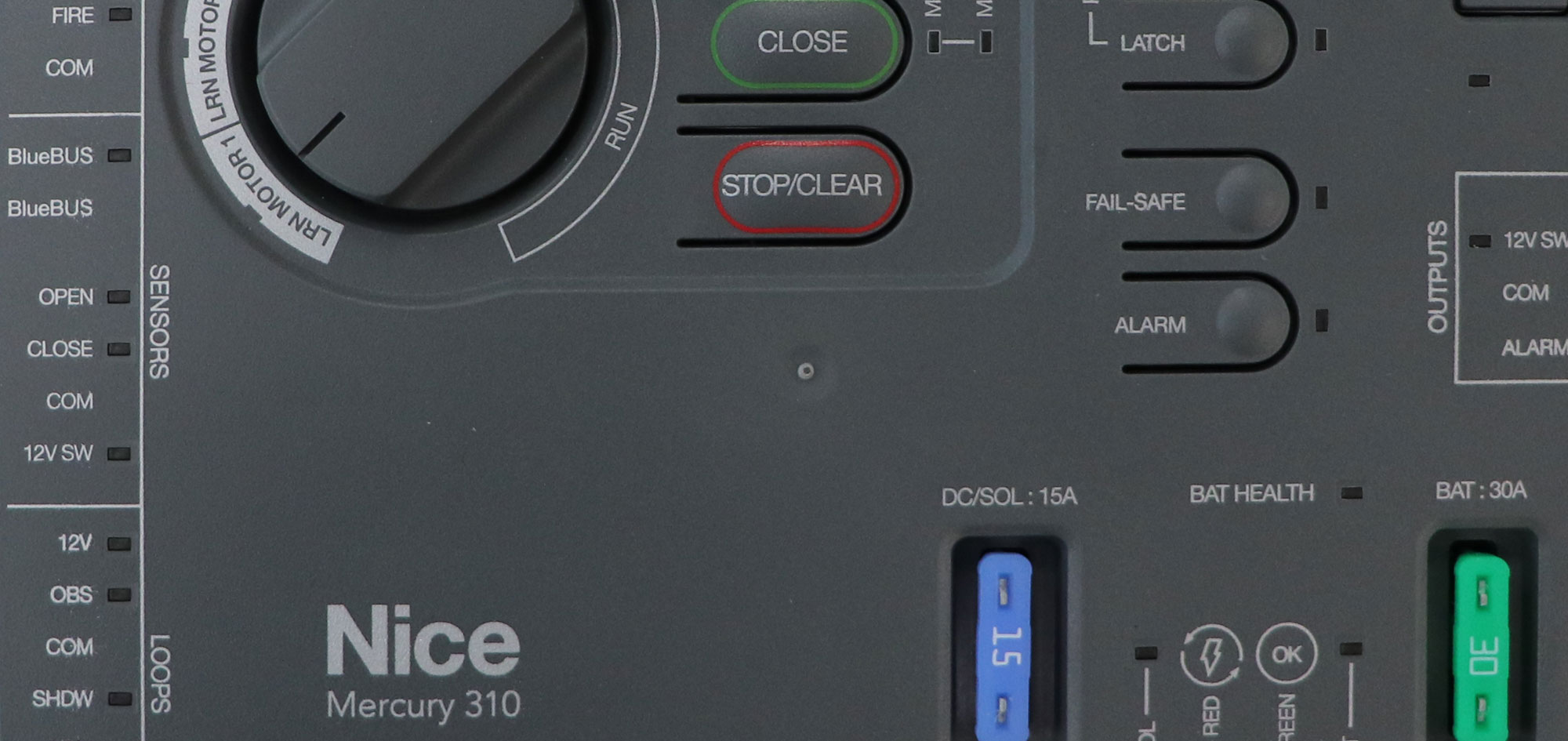 Mercury 310
Entry-level controller built for simple setup with powerful features.
Featuring redundant internal safety functions, full UL 325 compliance is simplified. By automating many setup steps, the Mercury 310 ensures accurate configurations.
Simple
Easy to understand and set controller parameters
Safety
UL 325 Type C force limiting mitigates the need for external safety devices*
Solar Ready
Integrated battery charge controller with MPP Optimizes battery charging from a wide variety of solar panels
Efficient
Very low standby power maximizes battery life and prominent Battery Health LED warns of potential battery problems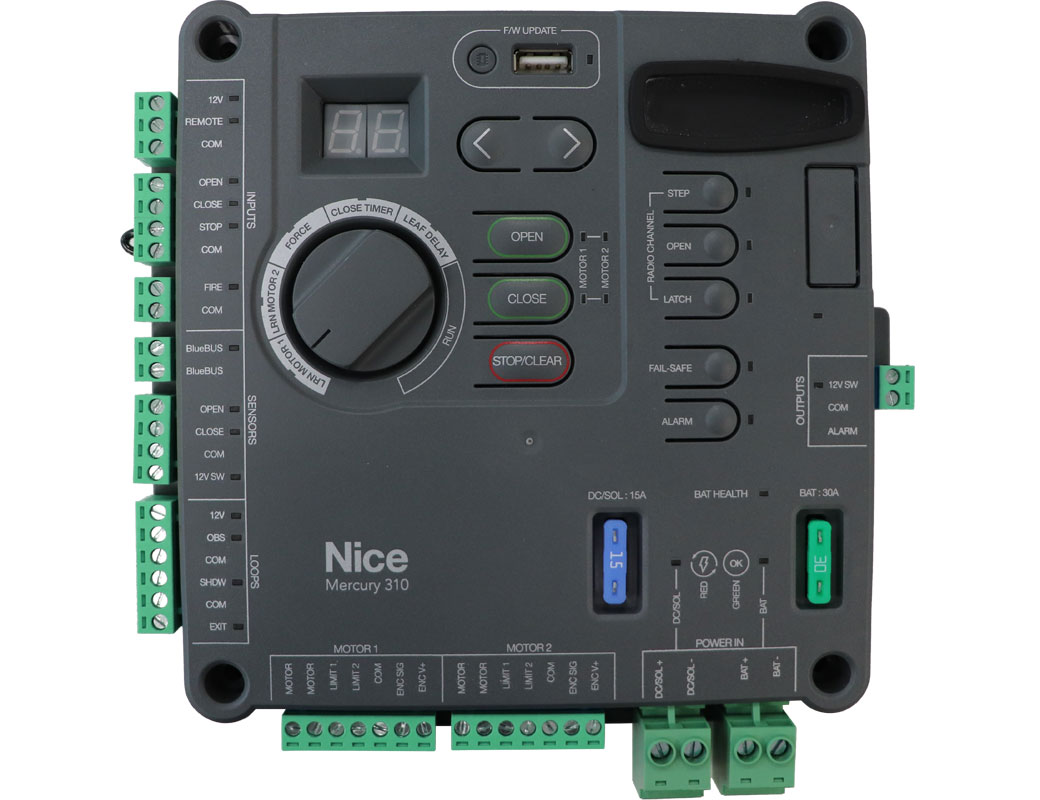 Built-in UL 325 Type C entrapment protection
Simple to setup controller parameters – no programing needed
Solar ready with integrated battery charger and MPP
One-step firmware update process
Very low standby current maximized battery life in solar installations
Products powered by Mercury 310.
Mercury 310 can be configured to operate these products.
Mercury 310
| | |
| --- | --- |
| Solar | |
| Slide Compatible | |
| Swing Compatible | Linear Actuators |
| Single or Dual Gate | Single or Dual |
| BlueBUS | |
| Communication | BlueBUS, USB port, Fire input, 433 MHz remote |
| External Entrapment Sensor Options | BlueBUS and 10K monitored sensors |
| User Controls | Function selection dial, open, close, stop/ clear buttons, value adjustment increase and decease buttons |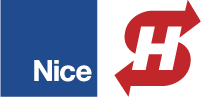 Our dedicated team of Specification Sales Engineers are here with consultation and expertise for your project.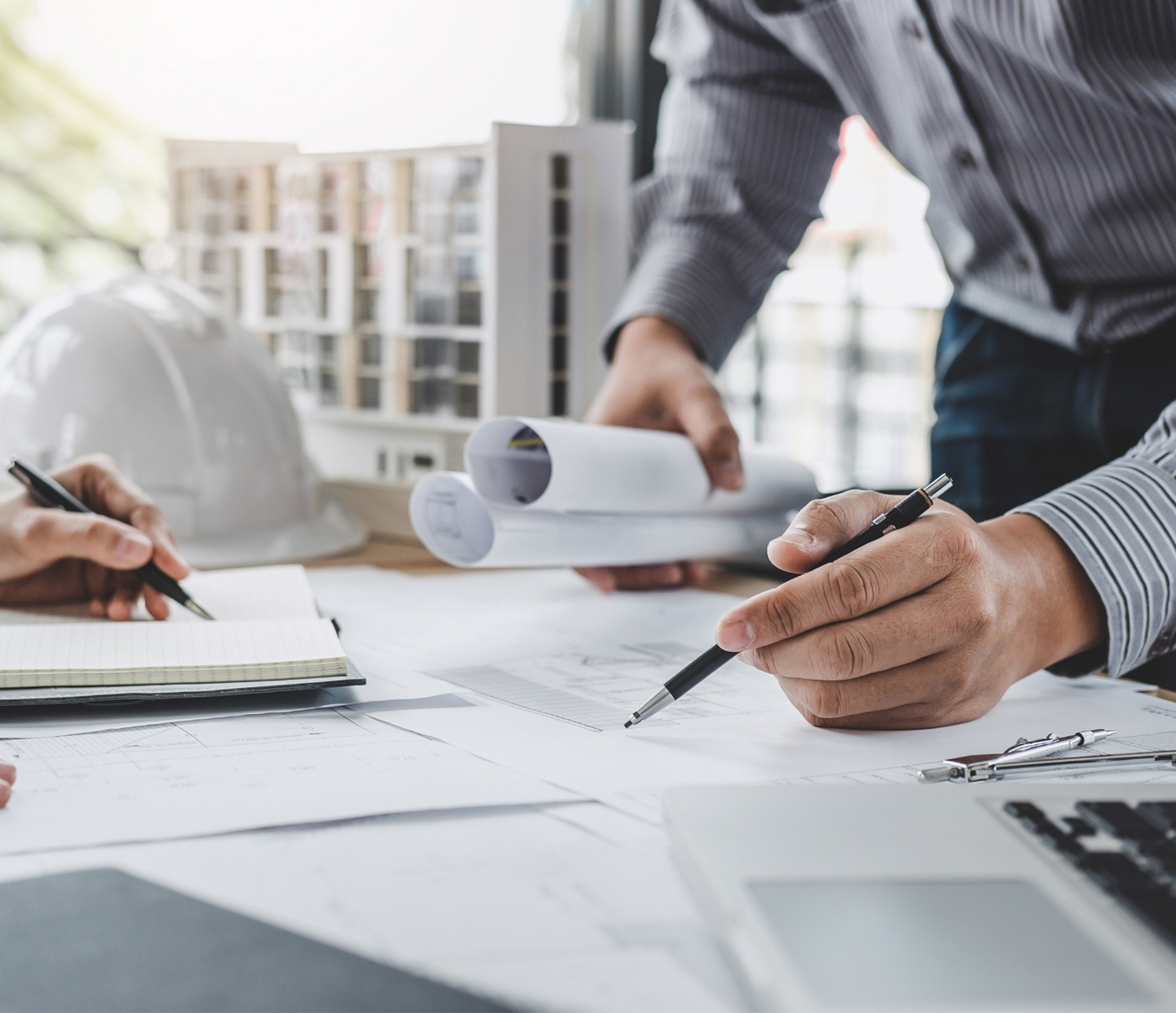 | | | |
| --- | --- | --- |
| * | Nice | HySecurity is committed to safe, smart gate automation and recommends the use of external safety devices when possible for maximum protection. | |