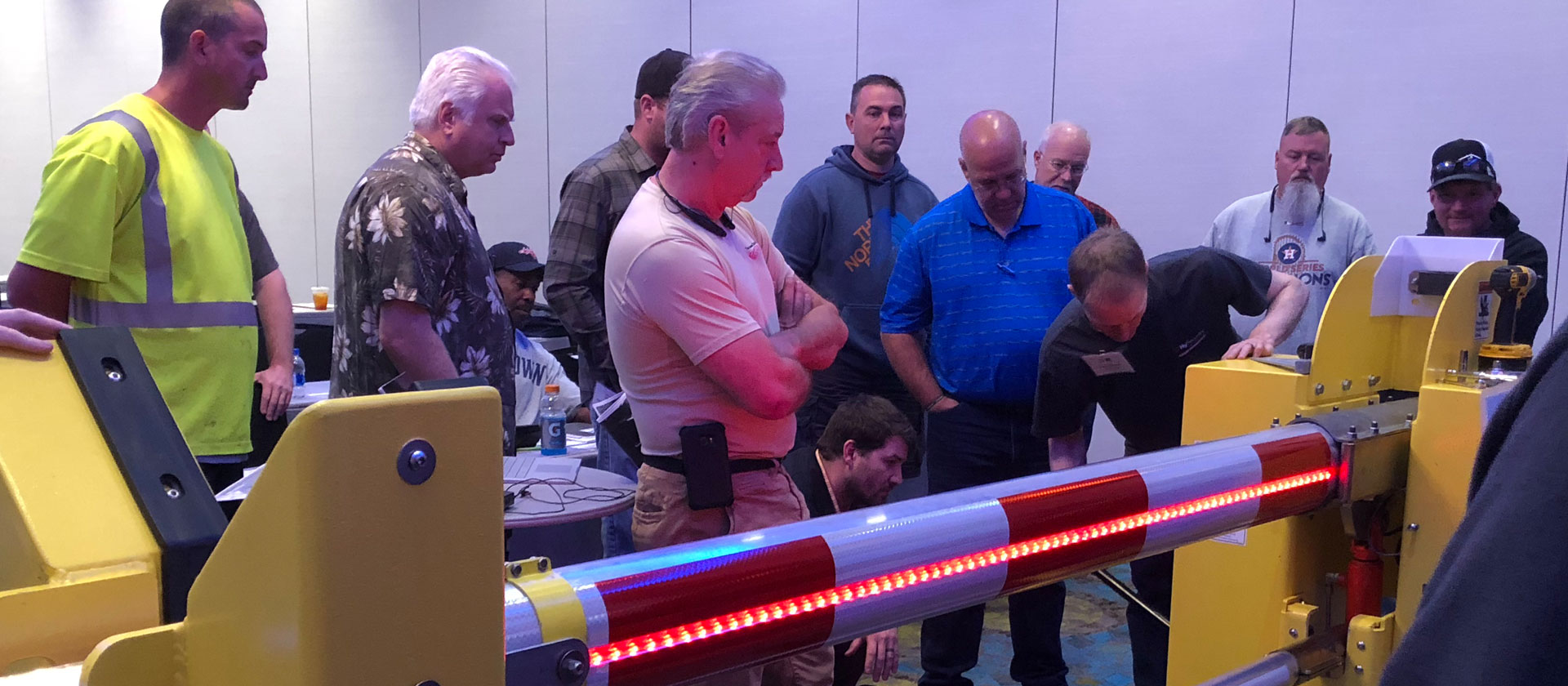 Education
January 21, 2021
StrongArm® M30/M50 Monthly Installation Seminars
Learn how to install StrongArm M30/M50 with confidence and ease.
If you have an interest in becoming a StrongArm M30/M50 (ASTM F2656 Crash Rated) HySecurity authorized fortified crash barrier installer, site planner, or specifications writer, this session is for you. This hands-on training covers the unique aspects of the StrongArm M30 and StrongArm M50 that make it the ultimate stopping power. From site planning and initial programming to site use and maintenance, you'll walk away with more expertise on the HySecurity line of Hostile Vehicle Mitigation operators.
Due to COVID-19, classes in 2021 will be held virtually through Zoom.
Click the button next to the class date to register.
Register nowMay 20, 2021 (9am - 2pm PT)
Register nowJune 17, 2021 (9am - 2pm PT)
Register nowJuly 15, 2021 (9am - 2pm PT)
Register nowAugust 12, 2021 (9am - 2pm PT)
Become a HySecurity Crash-Authorized Installer.
Ready to set yourself up for more Hostile Vehicle Mitigation (HVM) projects? Consider becoming a Crash-Authorized Installer. When highly specialized contracts come in, we refer projects out to local HySecurity Crash-Authorized Installers.
Qualifications
Gate, fencing or perimeter security installers with some level of experience installing Crash Rated gate operators and familiarity with Nice | HySecurity products
Appropriate credit worthiness to purchase, install, and support the product line
Must carry $2 million of Liability Insurance coverage
Next Steps
Attend HySecurity Crash Installation-Authorization Seminar
Attend Regional Product Seminar within the past 3 years*
Complete the Fortified Crash Barrier Application
Complete the Fortified Crash Barrier Agreement
Provide a copy of your Liability Insurance Certificate