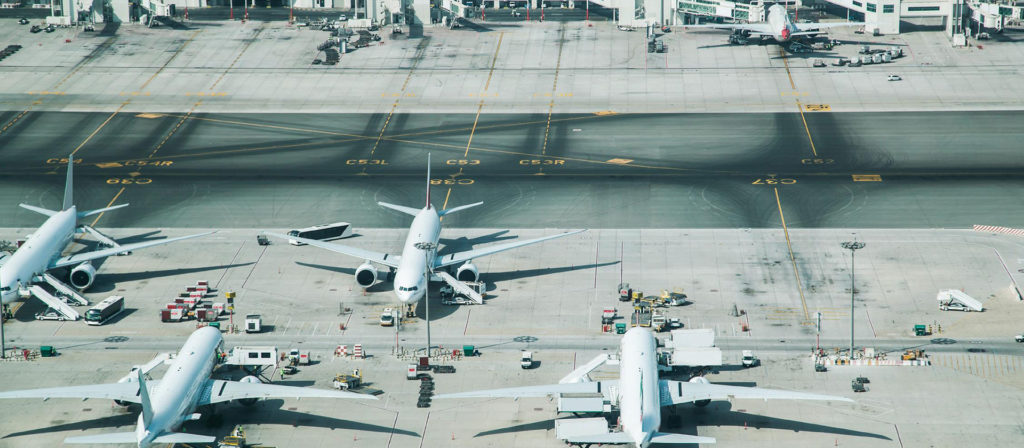 Airports are not always the secure fortresses you think they are. Despite the chain link fences, patrols, security guards, and surveillance cameras, they are easy to penetrate on foot and even easier with use of a vehicle.
An example of such a breach happened only last year, when an individual drove his vehicle through the gate at a freight cargo facility at Los Angeles International Airport and was pursued by police vehicles as he sped through two busy runways amid flights taking off and landing.
The incident shares similarities with another airport perimeter security breach in 2019 at Cleveland Airport, when someone drove his SUV through a gate undetected and raced along the runway for about two minutes before crashing into another portion of the gate. The breach happened at a time when the airport was closed, thankfully.
These two incidents are just part of the numerous perimeter breaches recorded at airports across the United States. Associate Press conducted a study which found that there have been over 250 incidents of perimeter security breaches in US airports between 2004 and 2015. The study also found that most security breaches occurred in seven major cities, with San Francisco International Airport reporting the most incidents. The other airports are Philadelphia, Los Angeles, Las Vegas, San Jose, Miami, and Tampa.
In the abovementioned cases, the absence of a Hostile Vehicle Mitigation (HVM) solution allowed this to happen. The gates themselves were not hardened and were easily breached when struck by vehicles running at high speed. Many US airports lack the capability to defend their perimeter from such vehicle attacks, whether accidental or intentional.
Being the largest company in the perimeter security industry, Nice | HySecurity offers airports a wide variety of HVM solutions to protect their perimeters from such attacks. The StrongArm® M30/M50 barrier arm and the HydraWedge™ SM50 developed by HySecurity provides an extra layer of security to an airport perimeter gate, hardening it against potential breaches by individuals.
One airport that has benefitted from the StrongArm® M30/M50 is the Phoenix Sky Harbor International Airport in Arizona. Being the eighth busiest airport in the US, with a passenger volume of over 38 million in 2021, continuous operation is of paramount importance for the airport administration. As such, the airport commissioned Phoenix Fence to install 28 units of the StrongArm® M50 to secure its perimeter.
The StrongArm® M50 was selected because it exceed the airport's requirements for ASTM F2656-07 M50 P2 rating, its flexible above-ground design enables continuous operation regardless of outside temperature and weather conditions, its minimal need for maintenance throughout its lifespan, the full 90° quick open arm that provides convenient access to all types of supply vehicles, and its wide array of safety features that include high visibility LEDs, a proceed with caution traffic signal light, and a dual arm design that protects against accidental vehicle strikes.
With the solution installed, Phoenix Sky Harbor International Airport was able to prevent potential vehicle breaches to its perimeter, enabling it to continuously operate and create revenue worth $100 million a year.
A comparable option to the StrongArm® M50 solution for these applications would be the HydraWedge™ SM50 solution with a zero-penetration crash-rated wedge barrier and ASTM F2656 M50 P1 rating. Powered by a 2 hp motor, it can open and close in 3 seconds or less during its emergency fast open function. It offers a UPS model which can operate 100s of cycles after AC power loss so your site can continue to be protected, even when emergencies happen.
HySecurity proudly protects numerous airports in the US and abroad and similar applications with heightened security concerns elsewhere to rely on the StrongArm® M30/M50 and HydraWedge™ SM50 for their perimeter security.  We are happy to provide this solution through complimentary, personalized Specification Support through its dedicated Specification Sales Engineers. Contact 800-321-9947 to speak to the Specification Team.
Products mentioned in this article.