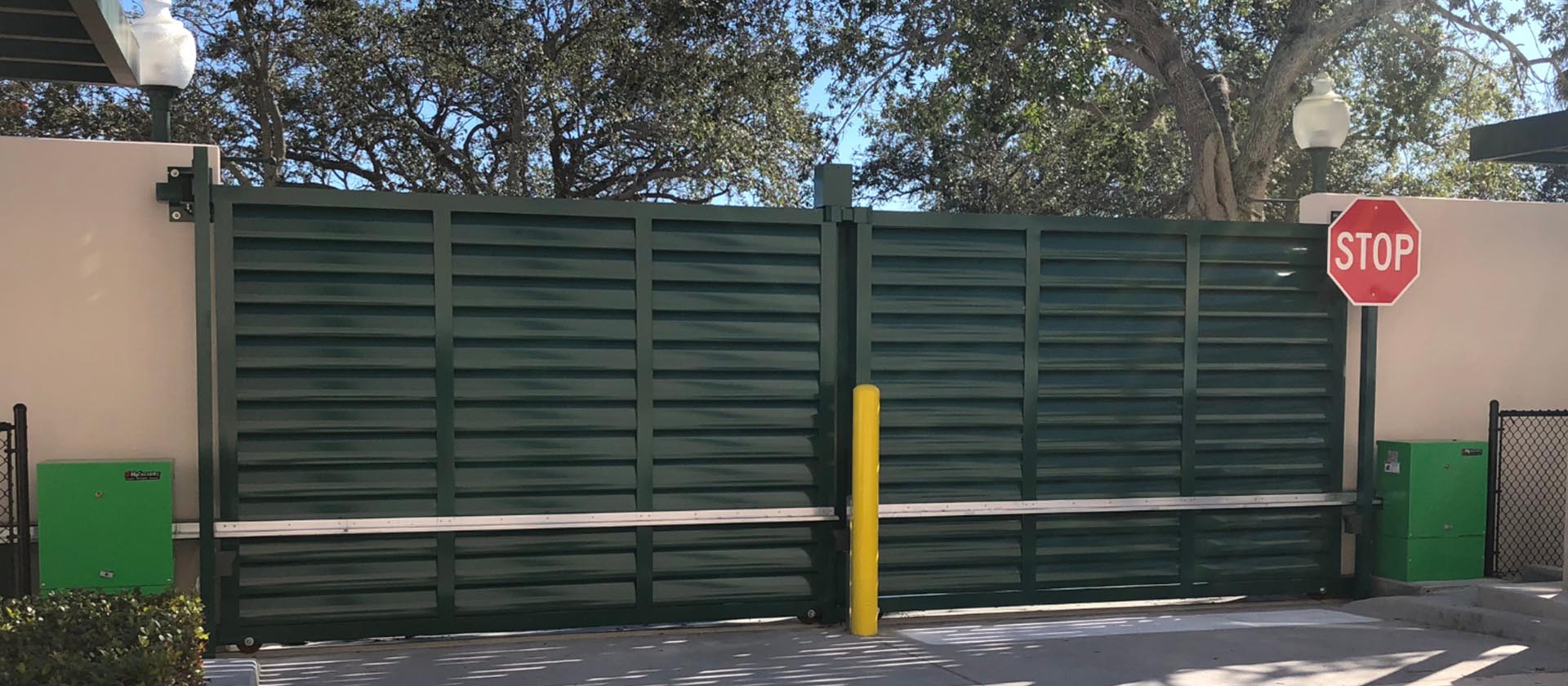 Perimeter Security News
October 2021
How to Choose the Right Gate Operator
Choosing the proper gate and gate operator requires a deep understanding of the security level, site conditions, vehicle throughput, visual impact and safety standards required by the site.
Here is a summary of the different gate types and design considerations for each.
Slide gates are highly secure and have a wide range of design options such as chain link, ornamental picket, ballistic fire wall, or crash rated. Slide gates are often integrated with a barrier arm for traffic control, or a crash rated barrier where the slide gate is used for security and the crash barrier is used as a final denial.

Swing gates are most often used on residential sites. They are aesthetically pleasing but require careful consideration for wind loading. Swing gates are inherently susceptible to high winds. To mitigate wind loading, it's recommended to design the gate with up to 50% open space allowing the wind to pass through.

Vertical lift gates offer a convenient alternative when there is no room to slide or swing a gate. Vertical gates also offer a quick way to open many lanes at once and are especially effective in regions with heavy snow fall.

Hostile Vehicle Mitigation (HVM) barriers consist of wedge barriers, barrier arms, active bollards, and specific slide and swing gates configurations that protect against hostile vehicle threats. These barriers either cycle for every vehicle or only deployed under threat conditions otherwise known as final denial barriers.

Barrier arms are often used in conjunction with a slide or swing gate and are primarily used for traffic control, anti-tailgating and to reduce vehicle strikes to the slide or swing gate. A barrier arm can also be crash rated and provide HVM protection (such as the StrongArm® M30/M50).
Once you've decided on the type of gate that will be used, the next order of business is identifying the proper gate operator. Here's a list of the top four criteria for choosing the proper gate operator that will meet UL 325 compliance while providing the necessary security, throughput, and access control requirements of your client.
Products mentioned in this article.