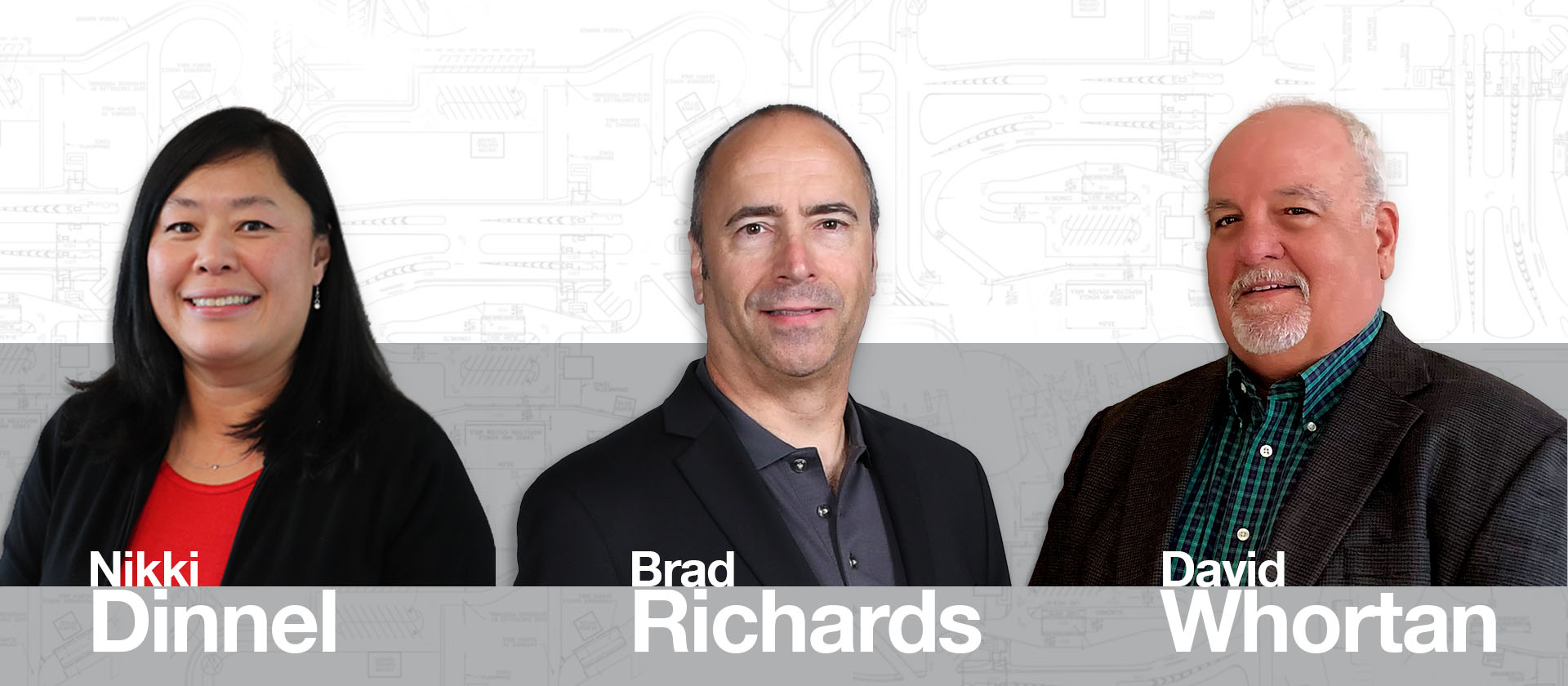 At Nice | HySecurity, we have a dedicated Specifications Services Team available to support Architects and Engineers with complex perimeter security projects. Our specification sales engineers offer complimentary consultation, training, review, and oversight of projects prior to design, bidding, and construction.
The Spec Team is composed of:
Brad Richards, CAGSD
Specification Sales Team Manager, West Coast Region
Brad has been in the automated gate industry since 2008 and a member of the Nice | HySecurity team since 2009.
Nikki Dinnel, CAGSD, CAGOI
Specification Sales Engineer, Central Region
Nikki has been in the automated gate industry since 1999 and a member of the Nice | HySecurity team since 2019.
David Whortan, CAGSD
Specification Sales Engineer, East Coast Region
David has worked in the perimeter security industry since 2000. Nine of those years were spent as Southeast Regional Sales Manager for Nice | HySecurity.
As Certified Automated Gate System Designers, the Spec Team has hosted more than 200 Lunch and Learn events, trained more than 1,500 people and have specified over 2,000 projects with more than 6,000 gate operators.
Their combined credentials and experience make them experts when it comes to understanding project requirements and specifications to help our valued partners save time and money by avoiding unnecessary design flaws, safety issues, and operational/maintenance problems.
Specification Services – Program Support
Nice | HySecurity provides unmatched complimentary specification services support to Architects and Engineers within the project design space/phase. Some of the support functions offered include:
Gate and site design
Operator recommendation
Consultation and support for UL 325 and ASTM F2200 compliance
Loop design and sequencing
Access control selection and placement
Fire department and emergency access
Budgetary quotes
Enterprise security integration
Project specific details and specs
Specification review to avoid Request for Information (RFI) during the bid process
Continuing Education Programs
Our Spec Team is certified by the American Institute of Architects (AIA) to provide learning programs around UL 325 and ASTM F2200 Safety Standards for learning units (LU/HSW) and professional development hours (PDHs) on Health, Safety and Welfare. The following courses are available to architects, landscape architects, engineers, designers, specifiers, and property owners:
How to Design a Safe and Compliant Automated Gate System – Includes best practices for design, construction, and installation of automated vehicular gate systems.
How To Mitigate Vehicle Strikes with Crash‑Rated Barriers – Introductory course on key crash rating standards and available crash-rated operators that can mitigate accidental or hostile vehicle strikes to prevent injury and protect critical assets. It also explores available crash-rated operator types including wedges, barrier arms, bollards, crash gates and the best perimeter security applications for each.
How can our Nice | HySecurity Spec Team help you? Contact our Spec Team today for a consultation on your next project, review of your specs and plans of past projects or to schedule a lunch and learn on one of the courses above.
Have an upcoming project?
Connect with our team today.