When considering all the different Hostile Vehicle Mitigation (HVM) solutions, you can narrow the list down by deciding if you want the product to be crash-certified or crash-engineered. What's the difference?
First the standard: ASTM F2656-20 is the latest version of the Standard Test Method for Vehicle Crash Testing of Perimeter Barriers originally adopted in 2007. It took all the old DOD & DOS K-ratings and replaced them with M-ratings which are determined by three factors: weight of the truck, speed of the truck and distance inside the perimeter the payload travels. As the M-ratings and the K-rating are so similar, a M50 certified barrier can also use a K12 certified barrier to achieve the same results.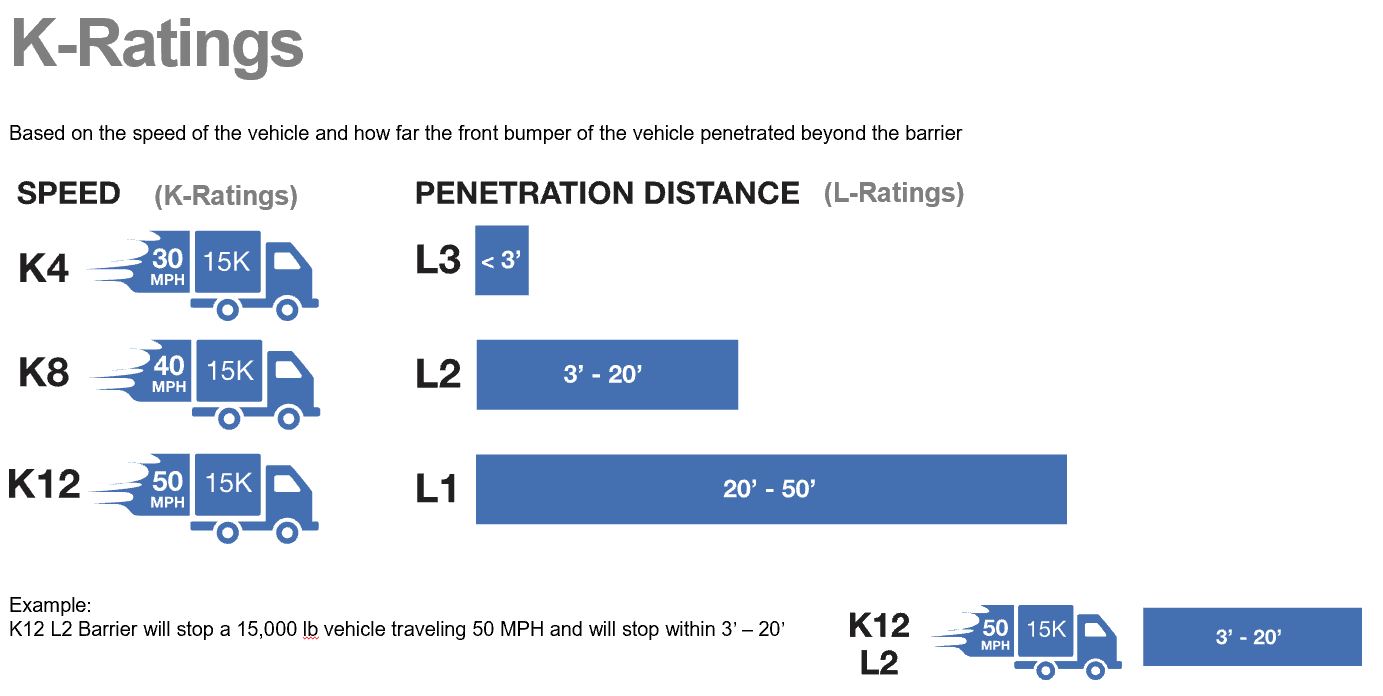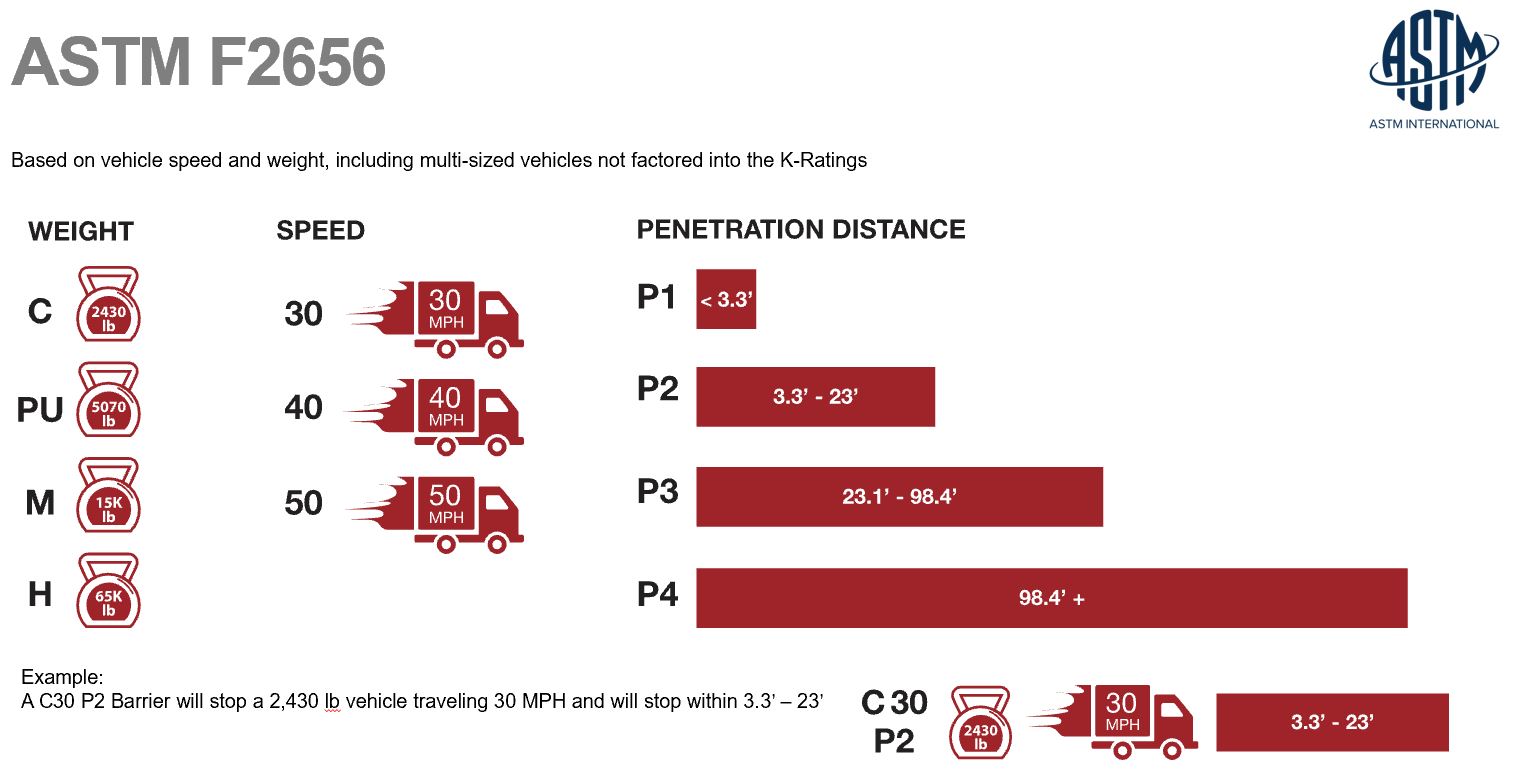 Crash-Engineered means a Professional Engineer (PE) has done the calculations and run the design through a simulated computer model to meet a particular designation within a referenced standard.
Crash-Certified means that the barrier passed the test and achieved the rating. Keep in mind that crash-tested is not the same as certified, if it does not say Certified then it's likely the manufacturer either didn't test the operator or it didn't pass the test.
HySecurity proudly offers several M-rated and Crash-Certified HVM barriers that will meet or exceed your clients' needs. The StrongArm® M30/M50 is a heavy duty, above-ground solution that has been installed all over the US and around the world (CE Listed) and is easily recognized by its bright LED lit dual barrier arms. The StrongArm M30 when tested received a -P1 Certification and StrongArm M50 received a -P2 Certification. There are a few versions of each of these barrier arms available and is for 12 – 24' clear openings with a 5 to 7 second EFO.

The HydraWedge™ SM50 is a high-cycle, shallow mount vehicle wedge barrier that has three domestic & international Crash-Certifications: ASTM F2656 M50-P1, IWA14-1:2013 & PAS68:2013. The HydraWedge can manage traffic and maintain high security with a 1 second EFO. Available in plate sizes from 6.5 – 13' there is a wedge barrier for your lane width.

These are just a few of the HVM products offered by HySecurity. Interested in learning which solution would be the best fit for your project? Reach out to our HySecurity Specification Sales Engineers for expertise on ASTMF2656-07, PAS 68 & 69 & IWA 14-1 Safety Standards as well as the UL325 & ASTM F-2200 Safety Standards for automated vehicle gates and gate operators.
Earn your HSW credits!
Schedule an AIA CES approved lunch and learn with a specification engineer today.
Products mentioned in this article.