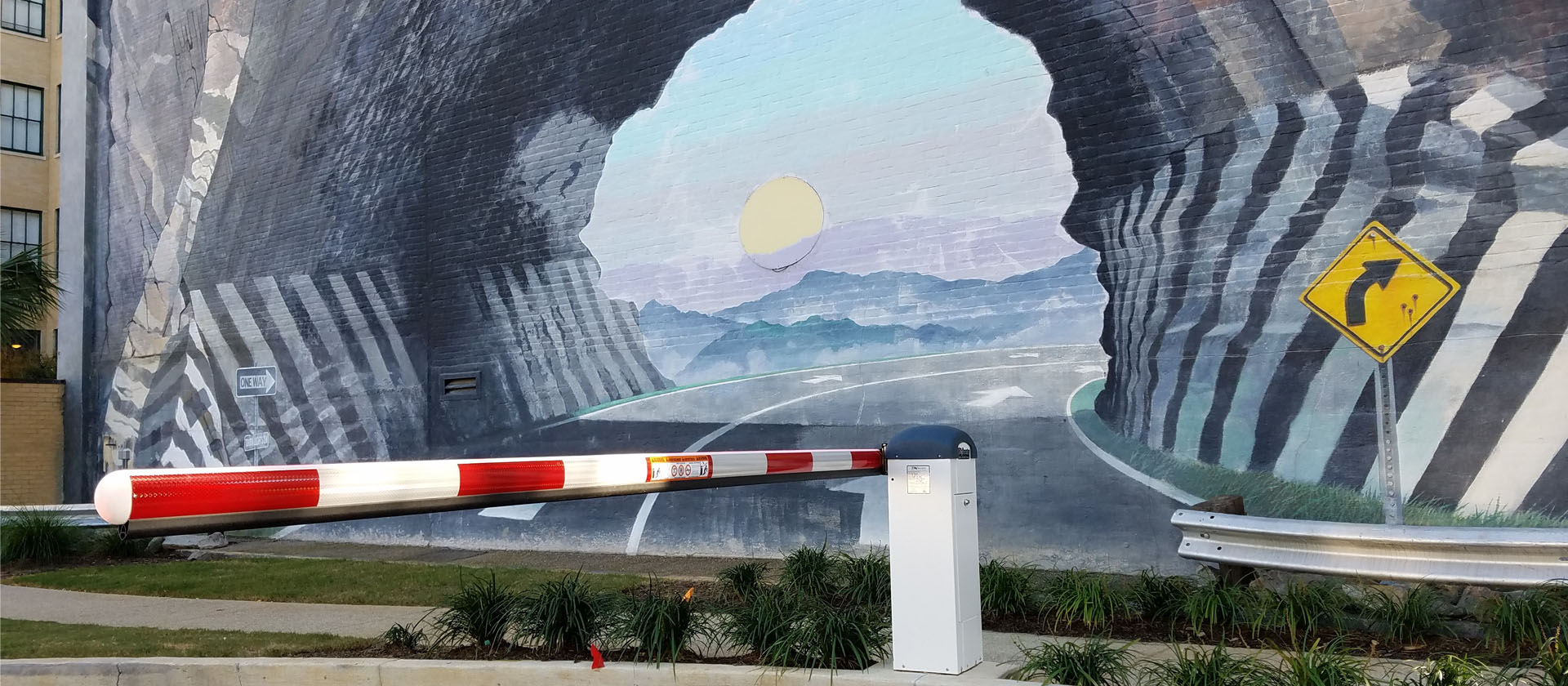 Product Spotlight
October 2021
Palmetto Southern Utilizes StrongArmPark™ DC 14
Landbank Lofts – Upscale Residential Space in Downtown Columbia, South Carolina.
The property at 1401 Hampton Street in downtown Columbia, South Carolina has had a long history in the capitol city skyline.
Originally built as a credit union in 1924, its most recently upfit transformed it into an upscale residential space – Landbank Lofts. The property developers retained much of the original marble & column architecture and the original bank vaults to marry the historic with the contemporary. The property hosts two large, well known art installations by local artist, Blue Sky – among them a 50' x 75' mural ("Tunnelvision") that serves as the backdrop for this StrongArmPark DC 14 installation.
Palmetto Southern, Inc. is a family-owned business that has been providing, installing, and fabricating a broad variety of electronic gate operators, access controls, and associated perimeter security products in the Carolinas, Southern Virginia, and Eastern Georgia since 1979.
Installation
Upscale Residential Facility
Columbia, SC
Product
Product installed at this location.