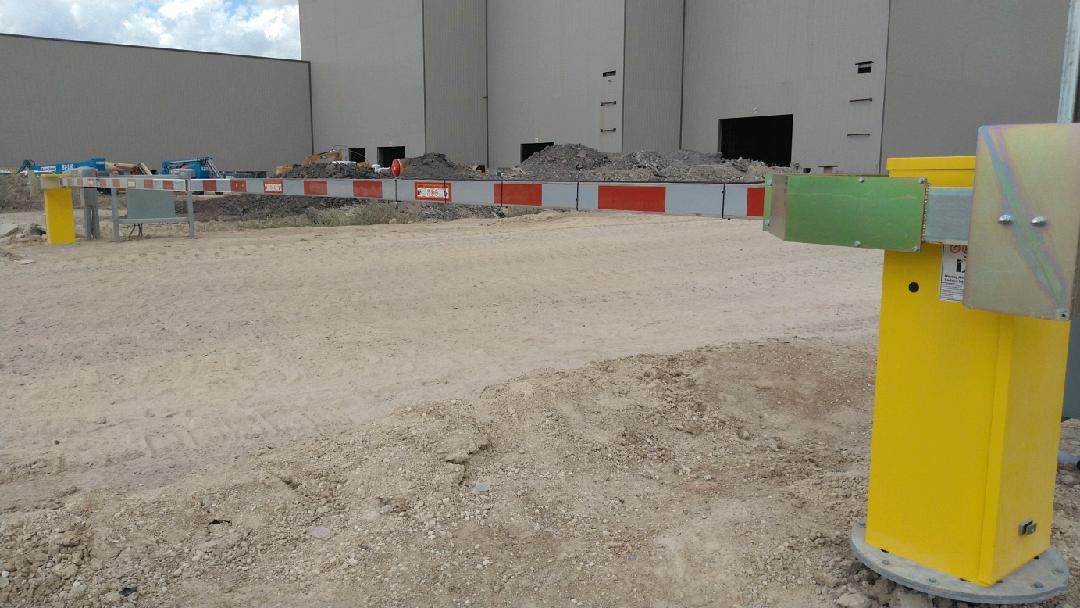 Product Spotlight
November 2022
StrongArm® Provides Security at Steel Production Facility
The installation features unique and patented gate opener stands that can be twisted or rotated clockwise or counterclockwise
The HySecurity StrongArm® was selected as the barrier arm for the access point of a steel production facility in Texas.
Troy's Fence, a local company in Corpus Christi specializing in perimeter fences, gates, and barrier arms, was commissioned to install the HySecurity StrongArm® at a steel production facility on Oct. 2022, with the San Antonio, TX branch of Southwest Automated Security (SAS) providing assistance.
The site terrain offered the biggest challenge to Troy's Fence when installing the HySecurity StrongArm®. Due to the surrounding landscape, it was not conducive to standard concrete pad supports. If standard concrete pad supports were used, it has the possibility to tilt within one to two years exposing a vulnerability to the site's perimeter protection.
To surmount this challenge, Troy's Fence relied on their patented gate opener stands, which are made of 1" thick galvanized steel hot-dipped after fabrication. Two of these heavy-duty stands were made, with the platform's upper deck built with a concrete vertical support buried 8 ft. in 5,500 psi of concrete, enabling it to withstand strong pressure.
With the patented gate opener stands, this particular StrongArm® installation has the unique ability for each cabinet to be twisted or rotated 2" clockwise or counterclockwise atop the platform's upper deck.  Both StrongArm® units are equipped with a UPS battery backup, allowing them to function during a power outage.
According to Troy's Fence, the installation has provided the site with just the right solution to its perimeter security needs and the client is immensely satisfied in having selected the HySecurity to provide such solutions.
Our Product Spotlight archive highlights Nice | HySecurity products and installations from previous months.
Do you have an interesting project that you would like to share? Send us your details.
Product installed at this location.