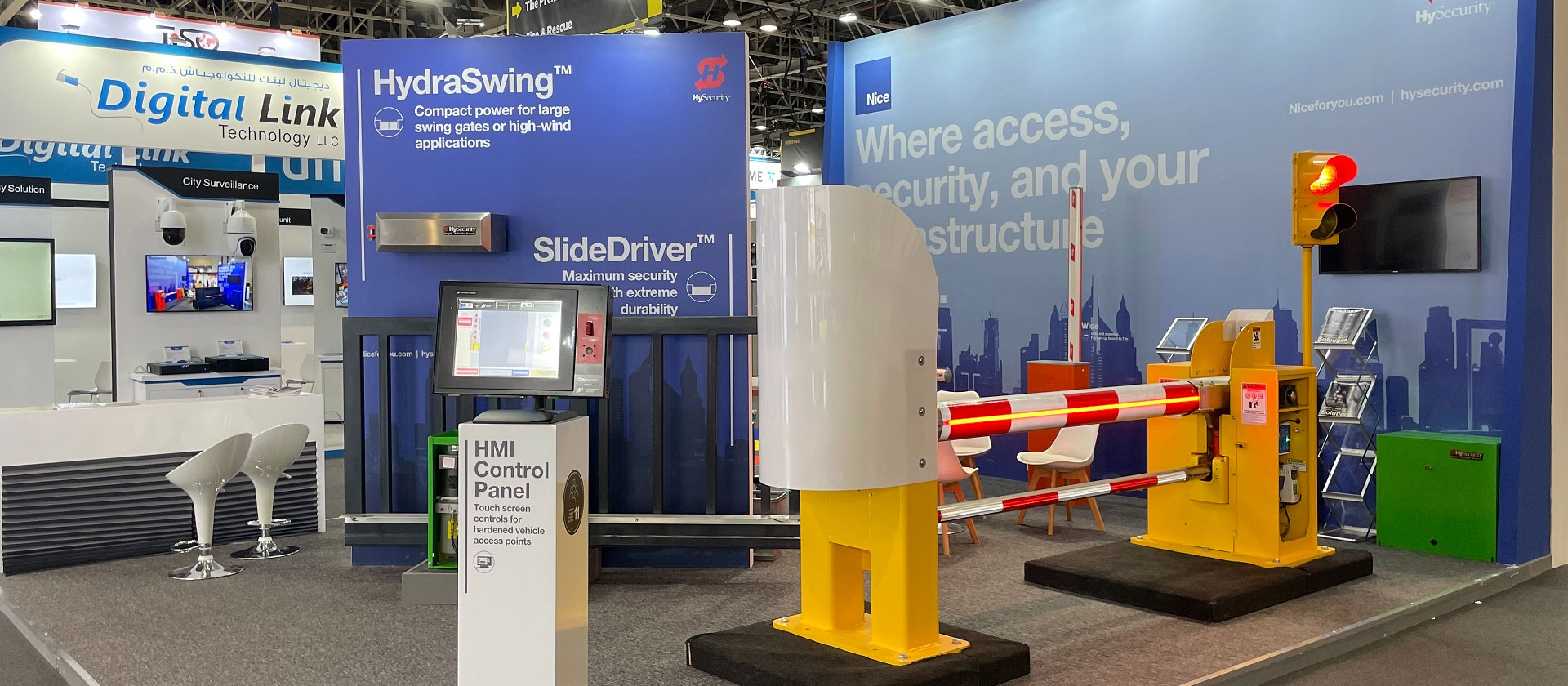 Trade Shows
February 1, 2022
Nice | HySecurity Showcases at Intersec 2022
For the second time, Nice | HySecurity took part in Intersec 2022, the world's leading security, safety, and fire protection trade show held in Dubai
Nice | HySecurity took part for the second time in the world's leading security, safety, and fire protection trade show — Intersec 2022 in Dubai, United Arab Emirates, from Jan. 16 to 18, 2022. The annual trade exhibition unites the world of security, emergency response and safety under one roof, and attracts important global leaders and influencers in the security, safety, and fire protection industry.
"The Intersec exhibition offers us an opportunity to show up-to-date offerings in the security industry and share what is trending with businesses in need of solutions. Additionally, the conferences are key to raising awareness of topical issues in the security industry given by top speakers from around the world," says Ayaz Pathan, international business development manager at Nice | HySecurity.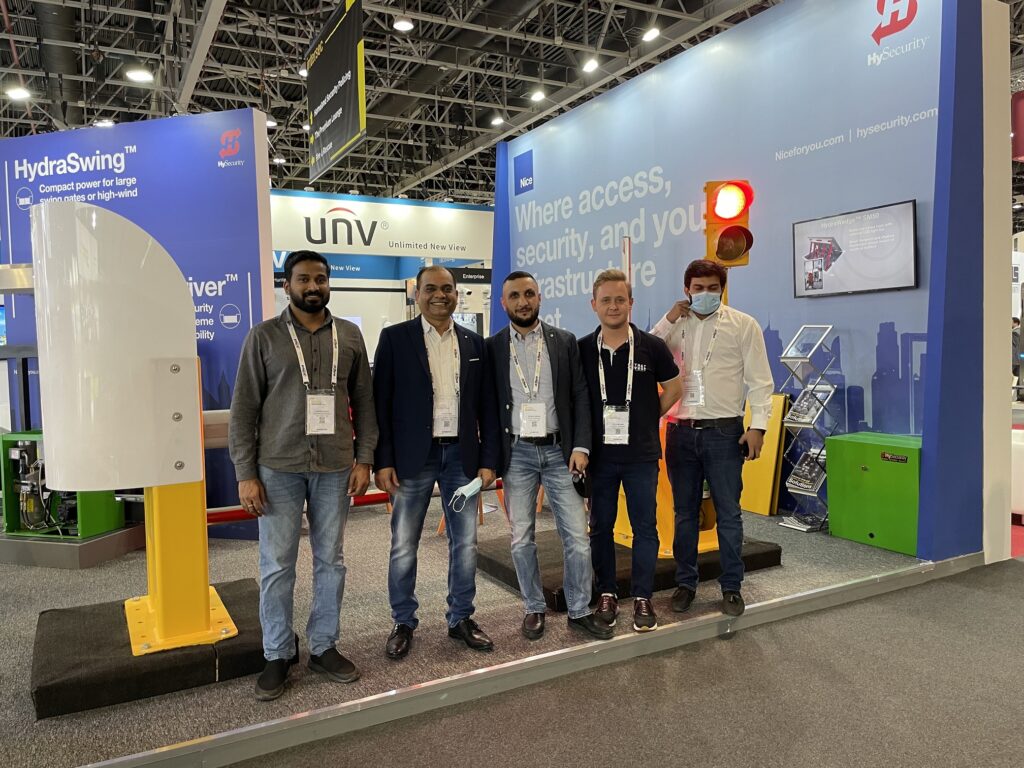 What's changed in 2022?
The first time Nice | HySecurity participated in Intersec was in 2020, where it exhibited the StrongArm M30, an award-winning crash-rated barrier arm and the Slide Driver, an industrial sliding gate operator capable of moving gates as large as 20,000 lb. (9,071 kg).
This year, Nice Gulf and HySecurity collaborated in a larger exhibition with a wider selection of products and solutions. HySecurity featured the StrongArm M30 and the Slide Driver once again, as well as HydraSwing, a swing gate operator capable of opening a gate leaf as large as 15,000 lb. (6,803 kg), and an HMI touchscreen used to control single or sequenced gate operators.
Also showcased in the booth were barrier products from Nice Gulf, including the M5BAR, the wide LBAR, the sliding gate operator Run HS, the Titan swing gate operator, and accessories such as the long-range (LORA) bi-directional transmitter for gate and door operators.
As with previous Intersec showcases, the Nice | HySecurity booth, with its barriers and gate operators attracted visitors and buyers from 136 countries — 65% of which are from Gulf Cooperation Council (GCC) countries and 35% from the rest of the world — generating interest from potential clients.
With its participation in Intersec, Nice | HySecurity proved again how it leverages solutions provided by brands in its portfolio to build a showcase where access, security, and infrastructure meet.
Products mentioned in this article.