Nice | HySecurity Gears Up for In-person Regional Product Seminar
The four-day seminar will give attendees a comprehensive background of Nice and HySecurity product lines as well as training on installation, maintenance, and repair.
After two years of offering seminars online due to the COVID-19 pandemic, North America's leading gate and barrier product manufacturer Nice | HySecurity is gearing up for its first in-person Regional Product Seminar (RPS) in Phoenix, AZ next month.
Nice | HySecurity is inviting interested distributors, dealers/installers, system integrators, and end users to attend this year's Regional Product Seminar at the Marriott Phoenix Airport from April 26 to 29. The four-day seminar will give attendees a comprehensive background of Nice and HySecurity product lines, from linear actuators and control boards to gate operators and hostile vehicle mitigation (HVM) products. Industry professionals from Nice and HySecurity will also be at the seminar to provide attendees with training on how to install Nice | HySecurity products.
The first day of the seminar will provide an overview of the Nice | HySecurity family of gate operators and focus on product and installation training for the Apollo 816 and Titan 912L linear actuator, the 1050, BCU1 and Mercury 310 control board, the MBAR/LBAR traffic control barrier arms, and the Vanguard 3501 residential swing gate operator. In addition, the new HySecurity SmartCNX-based swing and slide gate operators will also be covered on the first day.
On the second and third day, the seminar will focus on product and installation training for HySecurity hydraulic powered gate operators with the Smart Touch Controller, as well as the Smart DC 24V gate operators. There will also be session on vehicle loop design and gate safety in accordance with UL325/ASTM/DASMA standards.
In addition, there will be a demonstration and hands-on training on the basics of Ethernet network connectivity and configuring the HyNet Gateway. The second and third day of the seminar are ideal for attendees who have not been trained on Nice | HySecurity gate operators or have not attended Nice | HySecurity training within the last three years. It is also a prerequisite for attending the final day of the seminar on HVM products.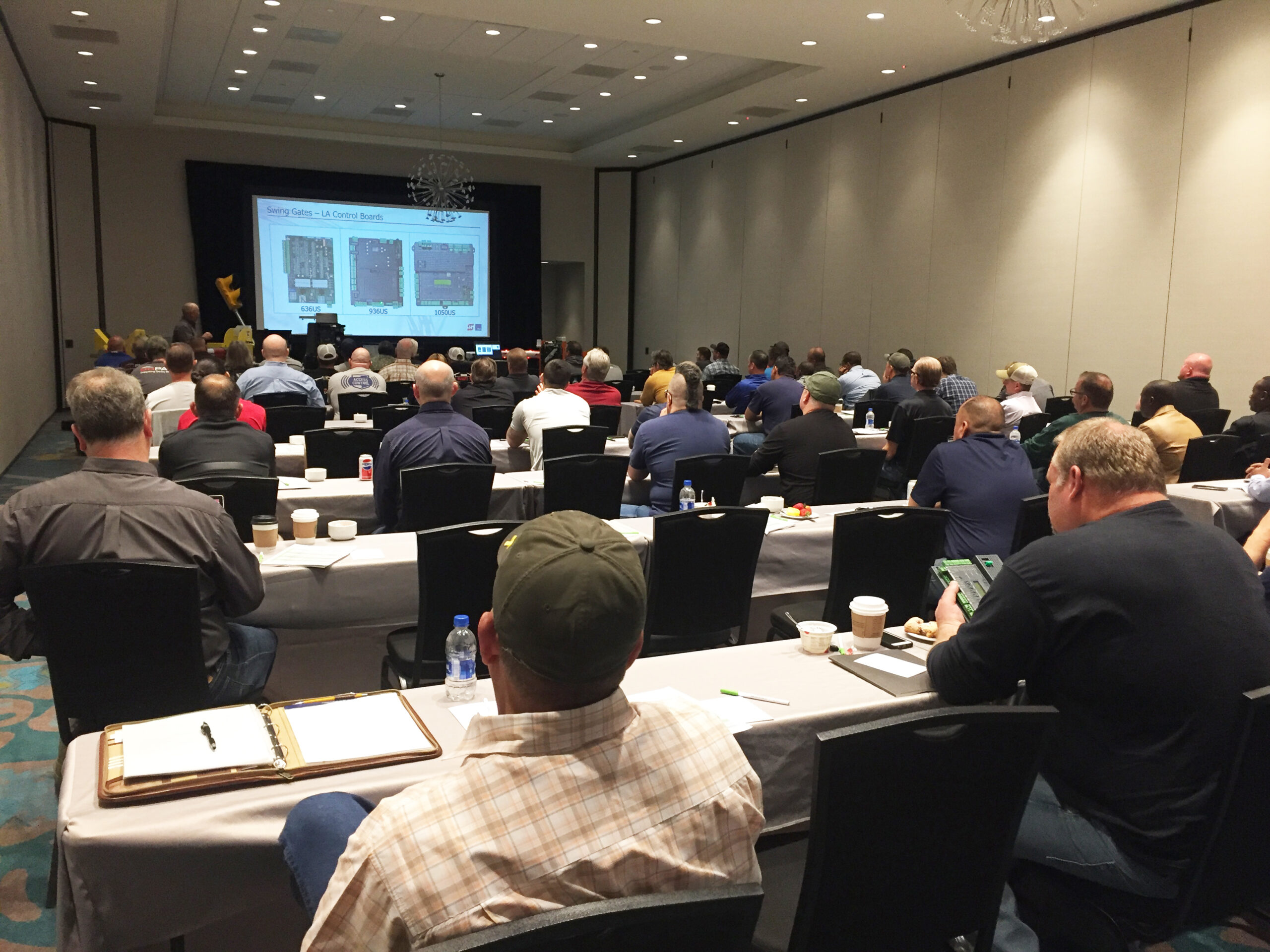 Day Four of the seminar is specifically for dealers/installers and system integrators who want to be authorized to install Nice | HySecurity HVM products, particularly the StrongArm M30/M50 anti-ram crash barrier and the HydraWedge SM50 wedge barrier. The session will let attendees learn foundation layout and setup, upper and lower arm installation, setting product limits, and other installation tips.
The seminar presents an opportunity for industry professionals who are in the process of acquiring continuing education units (CEUs). Seminar attendees who are accredited with the Institute of Door Dealer Education and Accreditation (IDEA) as Certified Automated Gate Operator Installers (CAGOI) or Certified Automated Gate System Designers (CAGSD) are eligible to receive one CEU for each hour of class attendance. Attending the three-day session, for example, entitles an attendee to receive a total of 24 CEUs (8 hours x 3 days = 24 hours = 24 CEUs).
This year's RPS was originally scheduled for May 2020 but was rescheduled to October that year because of the pandemic, before being postponed indefinitely. With the last RPS being held pre-pandemic, this year's seminar will be an exciting and much awaited comeback for the RPS.
As such, due to limited seating and high demand early on, Nice | HySecurity is limiting registration to two attendees per company. The registration fee is $200 per person, which includes beverages and lunch each day. There is a discounted hotel room rate of $169/night for the four days of the seminar. The hotel reservation link is provided to attendees when registering for the RPS event. Travel arrangements are the sole responsibility of the attendee and are not included in the registration.
Interested individuals can now register for the first three days of the seminar or the entire four days.