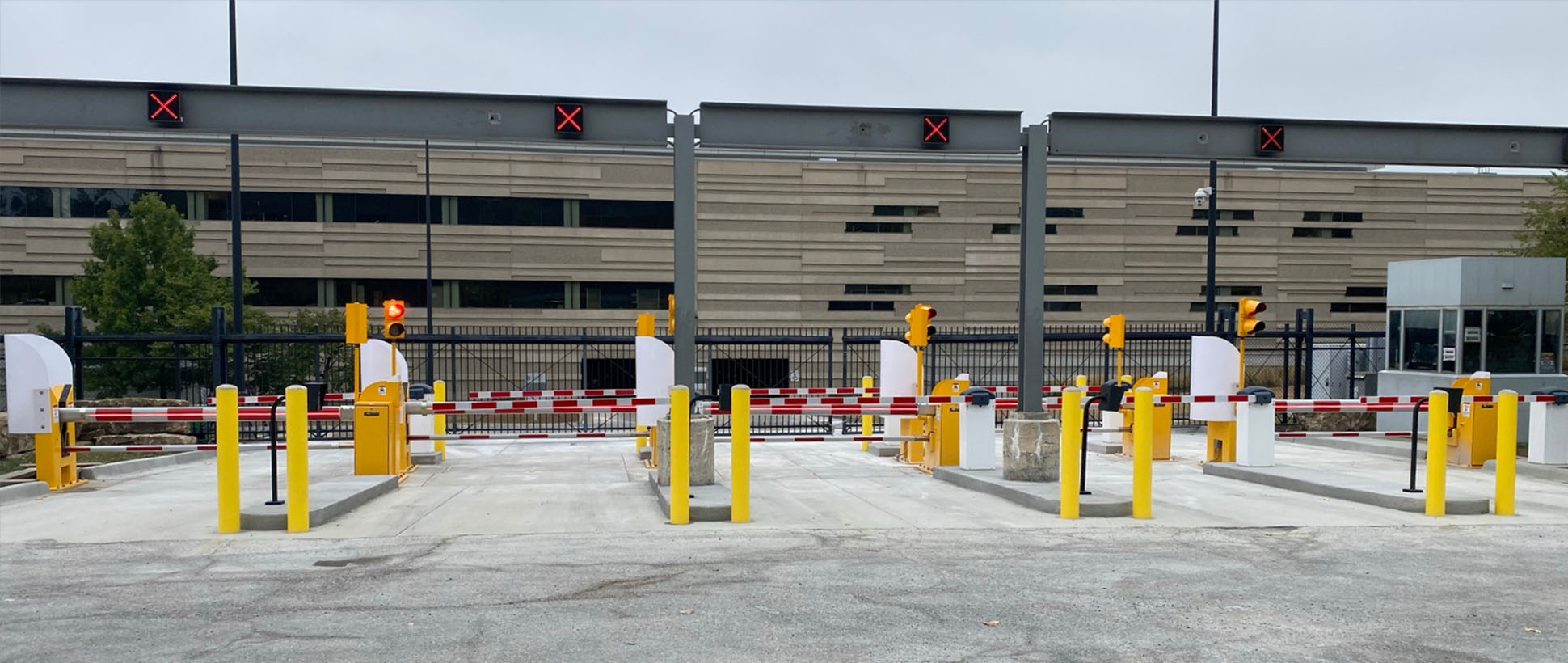 Perimeter Security News
April 2021
Understanding Perimeter Security Design in the Petrochemical Market
Designing a physical perimeter security system for the petrochemical market requires a working knowledge of the CFATS – RBPS standard. Chemical Facility Anti-Terrorism Standards (CFATS) is a regulatory program focused on reducing the risk that certain hazardous chemicals are weaponized by terrorists.
The Risk Base Performance Standards (RBPS) that pertain to Active Vehicle Barrier design deal with the five D's:
Deter a threat
Delay unauthorized perimeter penetration
Deny an active security breach
Detect unauthorized security breach attempt
Defend during and after a breach incident
A properly designed integrated perimeter security system deters and denies perimeter breaches and mitigates potential threats by vandals and terrorists. A CFATS compliant site will typically be divided into three zones:
The Approach Zone limits incoming vehicle speed to minimize the possibility that a fast-approaching vehicle could penetrate the Hostile Vehicle Mitigation barriers. Slowing traffic allows the guards and security monitoring personnel the time to respond.
The Access Control Zone is where vehicle and personnel validation will occur.
The Response Zone is the last chance to deter an unauthorized entry. The use of a final Denial Barrier is the gold standard here. Learn more about designing an access control point using the three zones here.
The most common approach to Deter and Deny access to a facility is through the application of Hostile Vehicle Mitigation barriers otherwise known as Active Vehicle Barriers. These barriers either cycle for every vehicle or only deploy under threat conditions (making them final Denial Barriers). It's important for these barrier solutions to maintain full functionality during power outages, remain durable under extreme environmental conditions, and be crash certified as either ASTM 2656, IWA 14-1 or PAS 68. HySecurity offers a complete line of crash tested and certified Hostile Vehicle Mitigation barriers that have been specified and installed on Petrochemical sites domestically and internationally.
Have a Petrochemical project that requires CFATS compliance?
We would love to help! The HySecurity Specification Team is available to assist with project submittals and review existing specifications where a Nice | HySecurity product is desired.
Products mentioned in this article.